Download White Paper:
"Calcium Sulphonate Greases - Performance and Application Overview"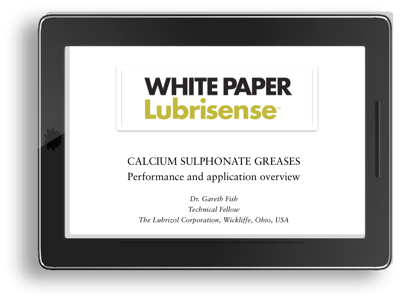 In this white paper, we will focus on calcium sulphonate (complex) greases and their applications in different industry segments. This is a relatively new technology which is gaining ground all over the world. By utilising such types of overbased sulphonate chemistries, different active materials can be incorporated into the thickener matrix instead of dissolving conventional additives in the base fluids. Download now to learn more.