Grease portfolio assessment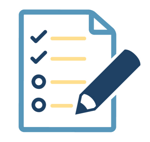 You have a lot of lubricating grease options. If you are not sure what your portfolio is missing we can help. Let us review your existing grease portfolio and make recommendations based on your existing customers and new opportunitites. We will also tell you about new technologies and help you develop an implementation action plan.
Fill out this form and one of our grease experts will be in touch with you to discuss next steps.