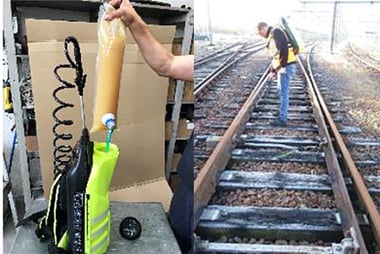 AXEL is constantly striving to innovate our range of lubricating greases, grease packages and delivery systems along with a selection of supporting services. In addition to a range of biodegradable greases, we now offer a battery powered rail switch lubricator system complete with its own, dedicated plug-in bag. This innovative application system provides a series of advantages in terms of portability, flexibility, waste reduction and ease of application. The battery operated applicator has a compact and robust design that is lightweight, easy to use and thanks to the self-contained, plug-in bag system is safer and cleaner from a handling perspective too. The grease used is based on Hycal technology and is introduced in our range under the name Hycal 74000 EPEF. Below, the latest version of the sprayer and bags.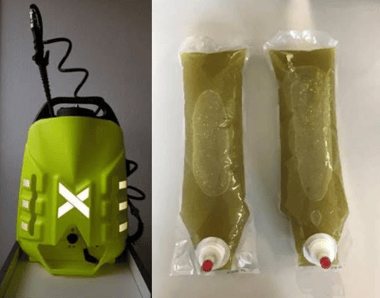 Versatile Equipment: Sanitization Application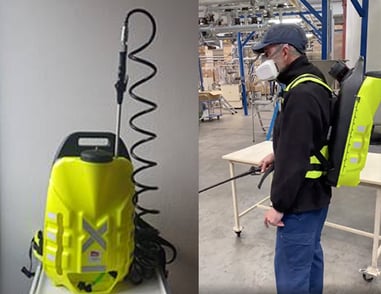 With health and safety being a key priority, our light weight, easy to use equipment can also be used for keeping areas clean and sanitized. The product bag can be filled with approved cleaning products and provides a very effective delivery system for numerous facilities and settings.