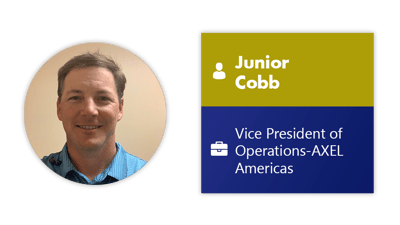 Junior Cobb assumed the role of Vice President of Operations for AXEL Americas overseeing our three plants in Rosedale, Tulsa and Schertz. Prior to this role, Junior was Plant Manager in Rosedale where he led the organization through aggressive growth and some challenging times. During his tenure, he helped manage the rebuilding of the plant after the fire in early 2016, developed a strong team, and facilitated rapid growth, while managing a significant level of added complexity in the business. Junior is a native of the Delta, having grown up in Cleveland, MS and earned a Masters of Natural Science Degree from nearby Delta State University. Junior and wife, Mary Susan, live in Tulsa with their daughter Sara Chesley and son Jax.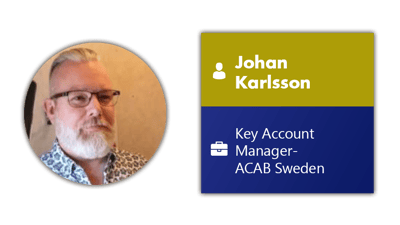 Johan recently joined us as Key Account Manager at ACAB-Sweden. Johan has a sales career behind him with more than 10 years of experience in the lubricant market. His last sales and business development roles were at the Finnish company Telko and with Ikaros Cleantech. Johan is married to Gisella and has two boys, Christopher and Dante. In his spare time, he plays as much disc golf as possible with his son Christopher, who shares the same hobby. The rest of the family joins in once in a while as they enjoy spending time together.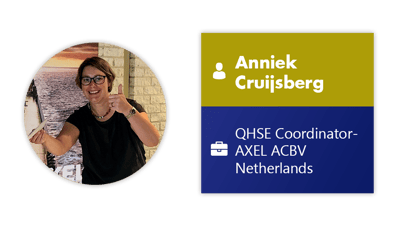 Anniek joined us as QHSE coordinator where she has various tasks as Head of Emergency Response Team, ensuring the correct (environmental) permits, playing a role in the quality management system and many things related to operational safety. She is a staunch supporter of open and nice conversations, cooperation and promoting a pleasant work environment. She is married to Rob and has two boys, Luuk and Koen. In her spare time, she likes to play tennis, run, and do fun things with family and friends.