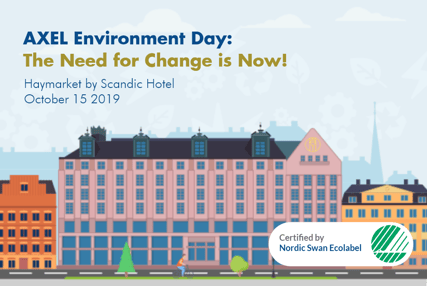 Learn more about the benefits for the planet and your business.
Looking at the big picture, our world has witnessed unprecedented social and economic change over the last 100 years that has positively transformed many aspects of our lives.
Advances in science, technology and engineering have taken us from the horse to the moon and enabled us to live safer, healthier and longer lives than ever before.
Yet, for all the benefits, our relentless pursuit of progress has had an increasingly adverse effect on one factor, critical to the long-term future of our species: the sustainable health and well-being of our planet.
The need for change is now!
This half day event in Stockholm on October 15, 2019 will include the need for change, the meaning of green, environmental standards, new product technologies and platforms, future developments and a panel discussion.