Low temperature conditions can greatly reduce the flow properties of a lubricating grease, which in turn can result in inadequate lubrication, component damage and unexpected downtime. Therefore, whether your equipment is exposed to arctic conditions all year round or you just require additional reassurance during winter months, selecting a grease specifically developed to perform more effectively at lower temperatures will help support operational efficiency and reliability.
Make sure your customers have access to an adequate range of low-temperature performing greases in your portfolio!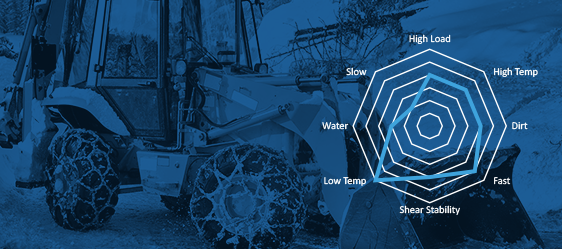 Download our Low-Temperature Conditions Mat
Learn more about a whole range of technologies and products (good, improved, and optimal performance) that you can start offering your customers today.