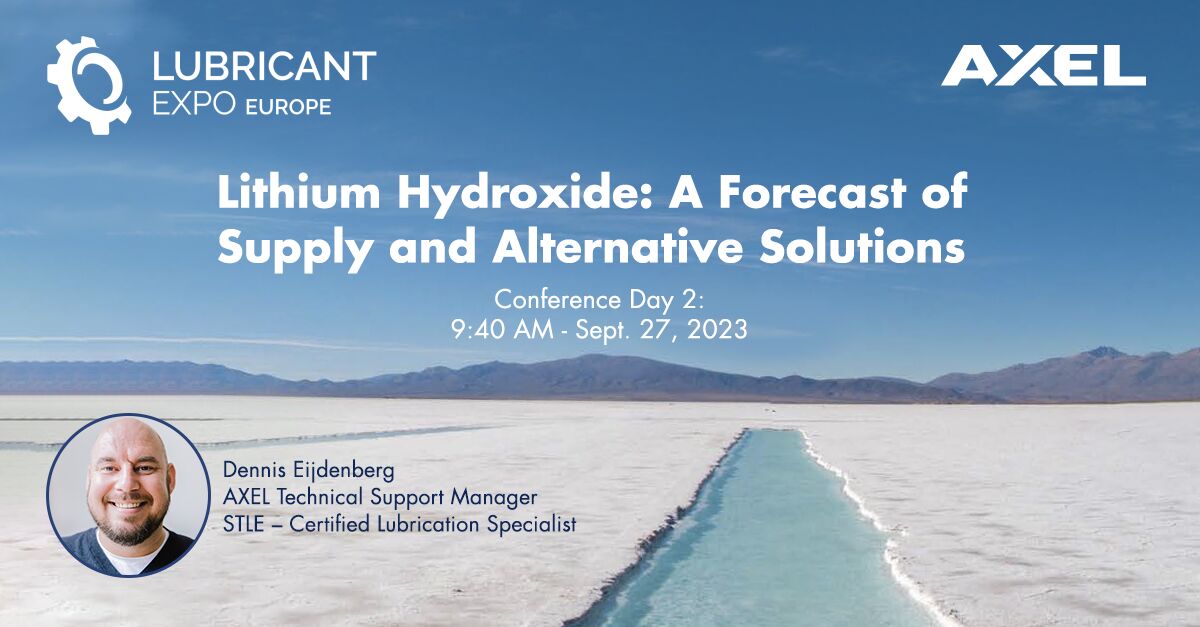 Be sure to join AXEL's Dennis Eijdenberg and gain essential insights into lithium hydroxide, its role as a thickener in lubricating greases, and the state of lithium-free alternatives. Dennis will present on day two of the conference at 9.40 hrs on the 27th of September, 2023.


The session will aim to unpack the current Lithium situation for the lubricant industry, considering its environmental impact, the supply situation, and what alternatives are available. Discussion points include:
• How did lithium become the dominant thickener in the market?
• What is the current lithium situation? Is there really a shortage?
• What lithium-free alternatives are available?