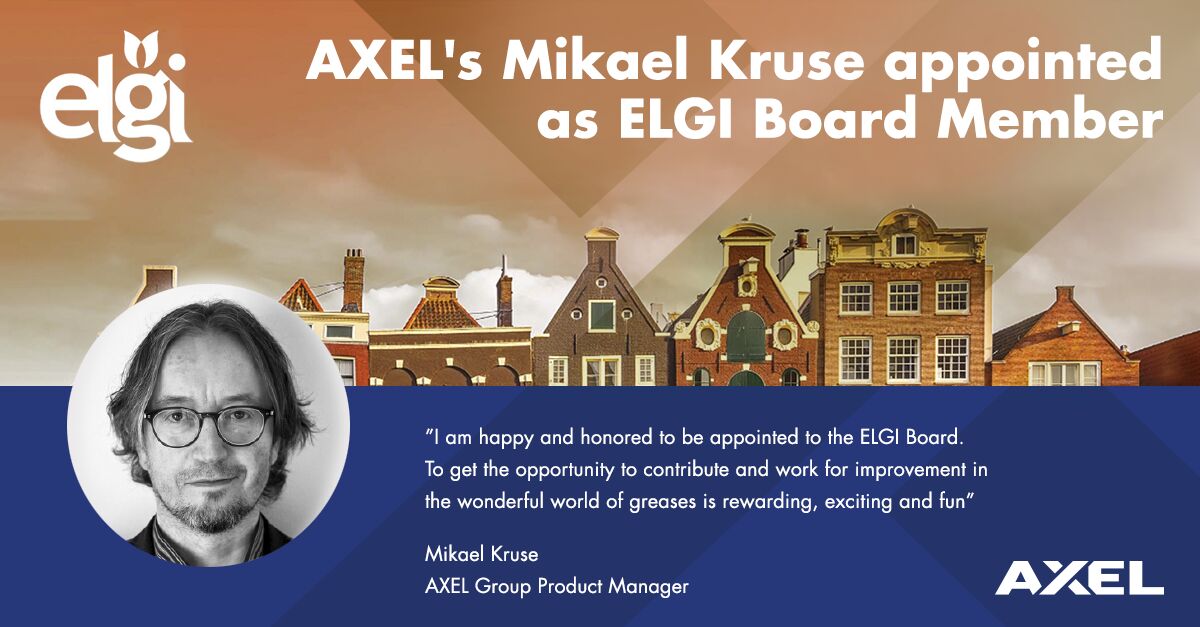 The Team participated in many events, presentations, and ceremonies...one of which included the appointment of Mikael Kruse to the ELGI Board.

"I am happy and honored to get a position on the ELGI board. To get the opportunity to contribute and work for improvement in the wonderful world of greases is rewarding, exciting, and fun."

Mikael Kruse
AXEL Group Product Manager

Congratulations, Mikael, on this new responsibility and for your many years of contribution to the grease world!